2014 Jeep Wrangler Florissant, Missouri
The 2014 Jeep Wrangler is a no-nonsense American icon. It has superior off road capability, yet surprisingly fun to drive around town. The 2014 model is basically unchanged, with just minor changes to various option packages.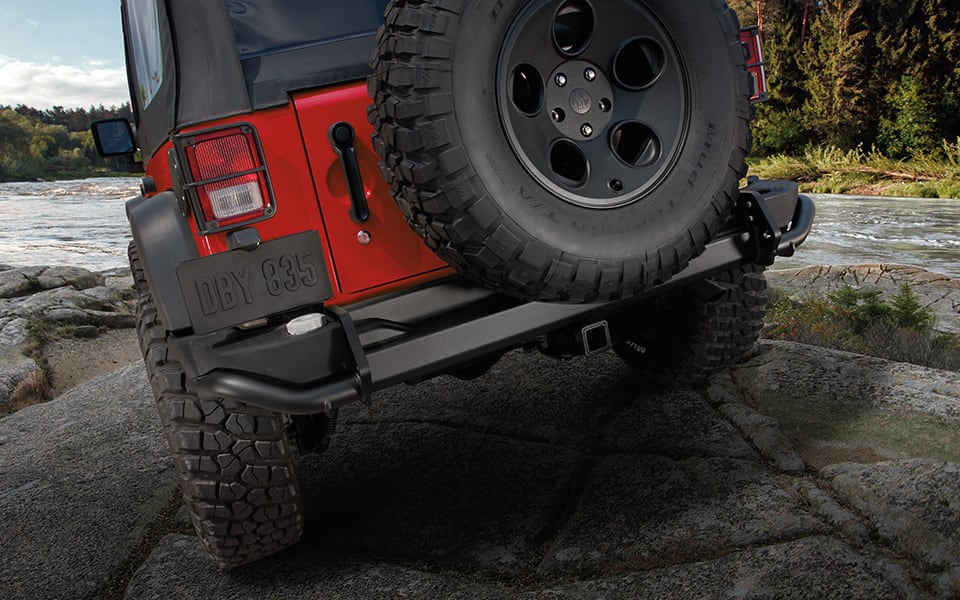 2014 Jeep Wrangler Exterior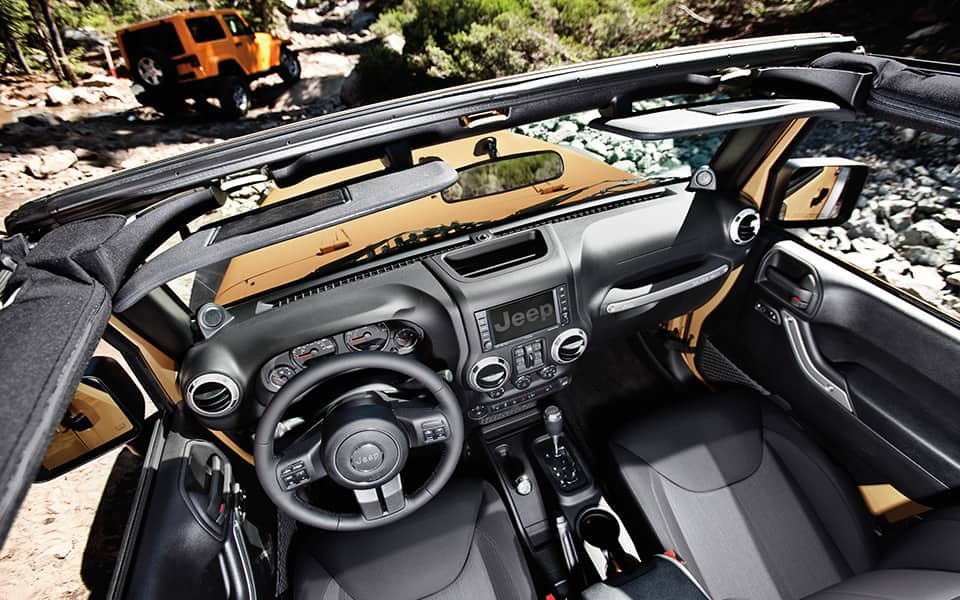 '14 Jeep Wrangler Interior
2014 Jeep Wrangler Style and Design
The 2014 Jeep Wrangler is a convertible SUV available in two-door Wrangler and four-door Wrangler Unlimited versions with Sport, Sahara and Rubicon trims. The Wrangler remains unmistakeable, with it's big upright windshield and boxy shape and no-nonsense form. The base interior has cloth seats that look and feel, well, functional, while higher trims offer 2-tone leather plush comfort. Rear seats fold flat and create generous load space, perfect for all that off-roading gear you may sometimes require.
Powering the '14 Wrangler
Under the hood is a terrific 3.6 liter Pentastar V6 that produces 285 hp and 260 lb-ft of torque. It moves the 2014 Jeep Wrangler easily along highways or rock crawls. The engine can be fitted with either a 5 speed automatic or 6 speed manual transmission. EPA fuel economy is rated 17/21 mpg.
Conclusions
The 2014 Jeep Wrangler is a no-nonsense vehicle that's at its best when the pavement ends. It's a classic SUV that will climb over rocks, cross streams, and whatever else you throw at it whenever you please. The Wrangler is arguably the most capable utility vehicle you can buy. For more information on this vehicle, please visit the official Jeep Wrangler website.